Welded galvanized steel storage wire mesh decking for rack
Product Description
Packaging & Delivery
Packaging Details:

Our Secure Export Package : 
We recognise the cost of labour to unload containers in some countries is high. This is why we are always pack our Wire Decking products on a pallet so they can be unloaded by fork truck. 
Either way all our product is protected by the plastic film during transportation and we use the carton to protect the 4 corners and we have got the whole batch was tightly bundled by the rope to limit and movement of the goods during transit.
Delivery Detail:

15 days for fast lead time
Storage rack compatible Wire decking/F support steel decks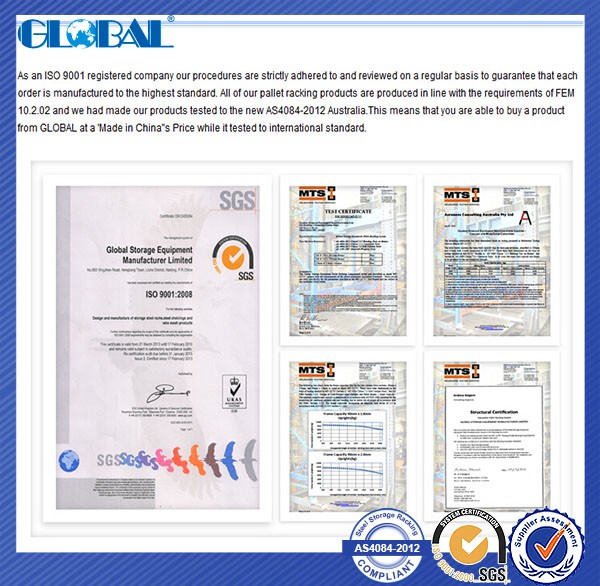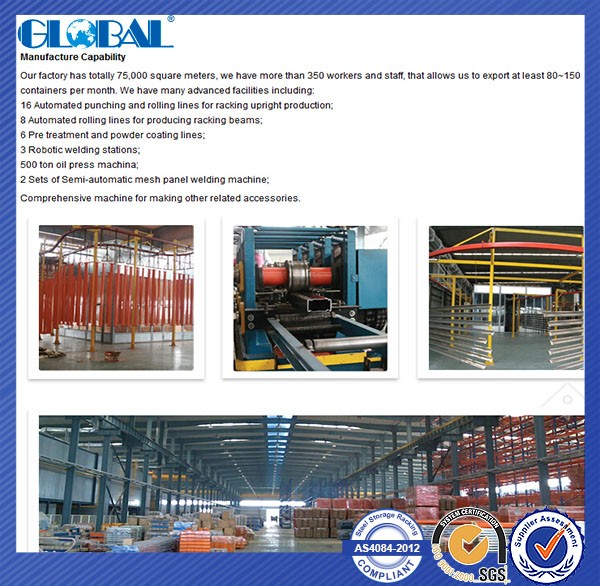 \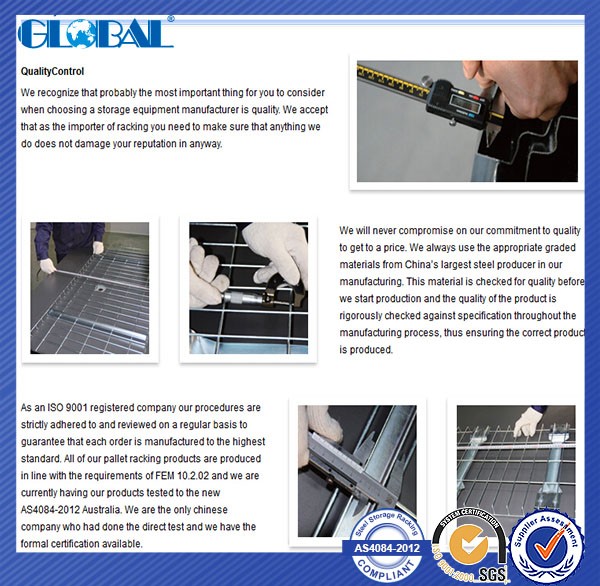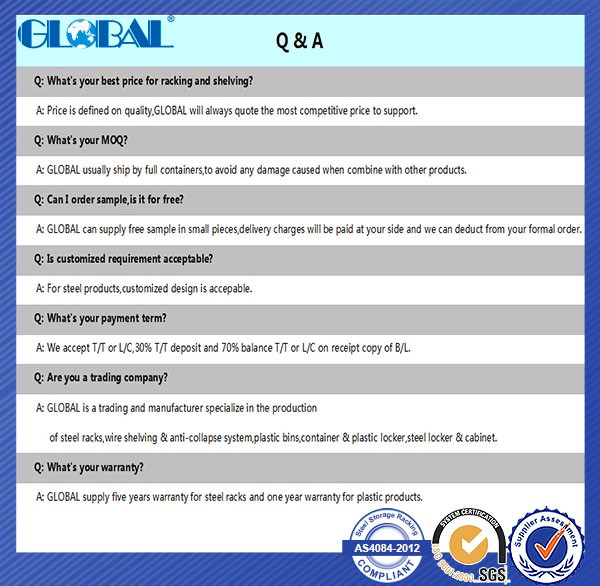 We can supply you Competitive Prices on high quality galvanized welded wire decking. Dust and dirt do not build up, it is sanitary and self-cleaning, just as light travels through the wire grid for better illumination. Rack decking is made to fit the specific depth, length and load capacity of your rack system. Wire deck can help you reduce insurance rates and comply with fire codes. Three styles: Step beam, Box beam and Structural beam, choose from our Flush decking, Flare decking, Inverted channel, U channel or Waterfall style decking.
Why Choose Global for Wire Mesh Decking ?
Comprehensive Range Of Sizes
Helpful Advice on the design
Reliable Lead time
Custom sizes and finishes for special application
After-welded galvanized finish for rust free life
ISO 9,001 quality at competitive price
Lowest prices on high quality wire mesh products
Advantages for our Wire Decking ?
Easy to install, simply drops into place over the beams of your rack system.
Improves fire safety by enhancing the performance of your overhead sprinkler system
NO sharp Edges to scratch beam,people or Products.
Improves inventory visibility and brightens your facility
Self-cleaning / maintenance free
Gives you the flexibility to store cartons, drums, and multiple pallet sizes
Features For U Shape Support Channels :
The grid wraps the beam in a waterfall fashion, while the channels sit on the beam step to absorb the load. The waterfall overlay provides a secure brace eliminating movement and bringing both shelf and beam to a perfect fit.
The U channels are welded directly to the wire and are available in standard or inverted U shape, Inverted U-channel have a upward facing closed surface -- no openings or collection points for dirt, wastes, or debris to accumulate.
Product Categories : Wire Mesh Products > Wire Decking