Product Description
High Density Warehouse Pallet Rack Drive In Cold Storage Racking
Specifications
Drive-In racking is used where high density storage is required. It would bring the most increase volume to your warehouse 
Drive in /Drive Through Racking
Global Drive-in/Drive Through racking offers the highest possible densities of pallet storage, with the lowest selectivity. Consequently, it is ideal for fast moving product which moves on a "pallet-in pallet-out basis." Drive-in /Drive Through racking is a series of tunnels with rails on either side to hold the pallet. Lift trucks can drive into any given tunnel to retrieve or put away pallets. The first pallet in is the last one out unless a Drive-Through system is used whereby pallets can be loaded or retrieved from either side.
Key Benefits of Global's drive in /drive through racking :
· High density racking system, with virtually unlimited depth.
· No specialized fork lift trucks needed.
· No aisles needed between rows of rack for fork trucks to drive up and down. Fork trucks drive directly into the rack.
· Racking is less expensive than dynamic storage solutions (pushback / Gravit flow,CLS etc.).
· High density storage can be achieved in a relatively small space.
· Drive-In rack is engineered for quality, stability and durability.
· Level storage medium - no concerns about height restrictions as with sloping systems.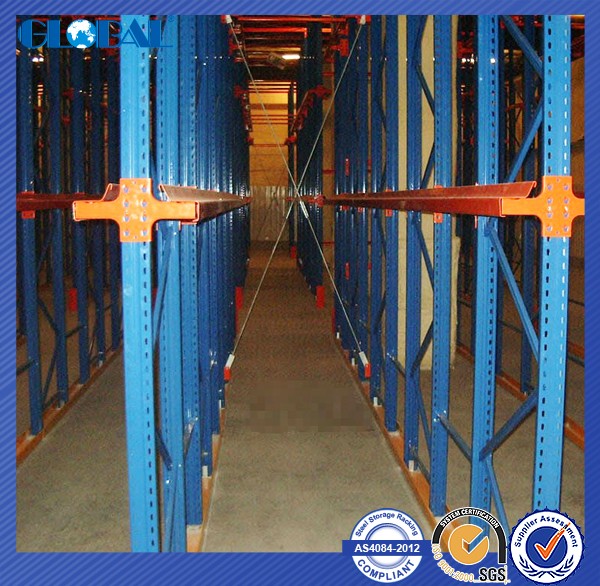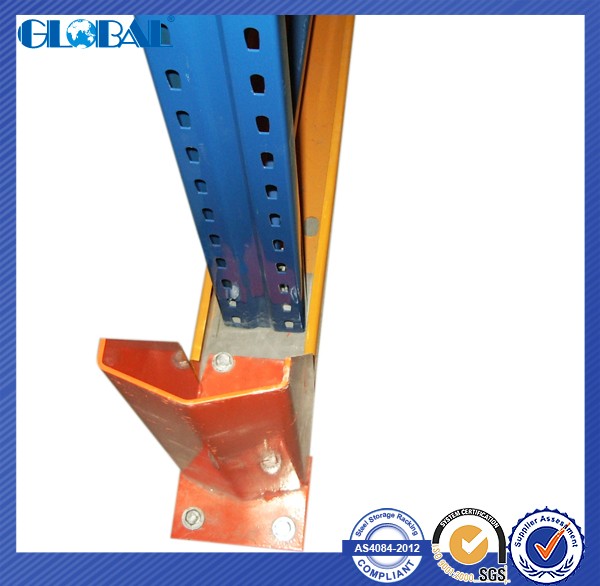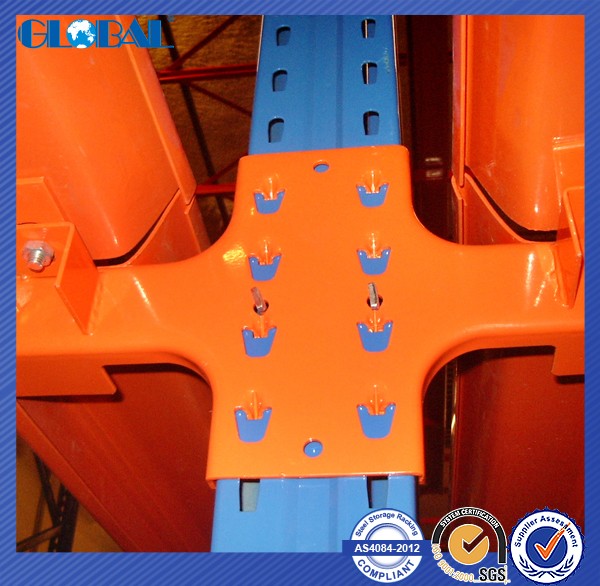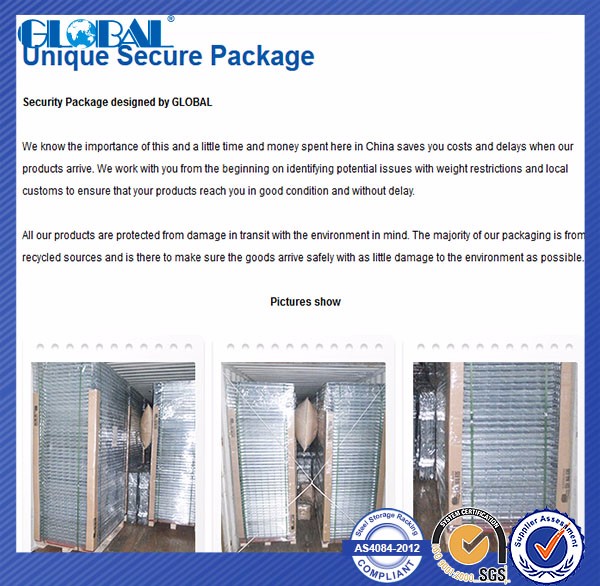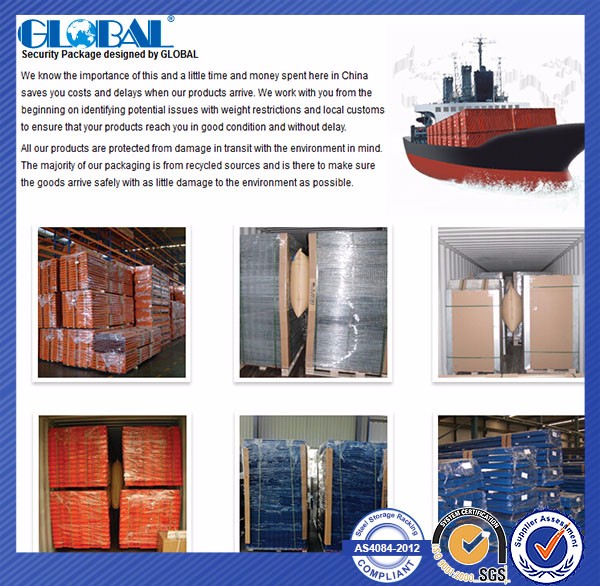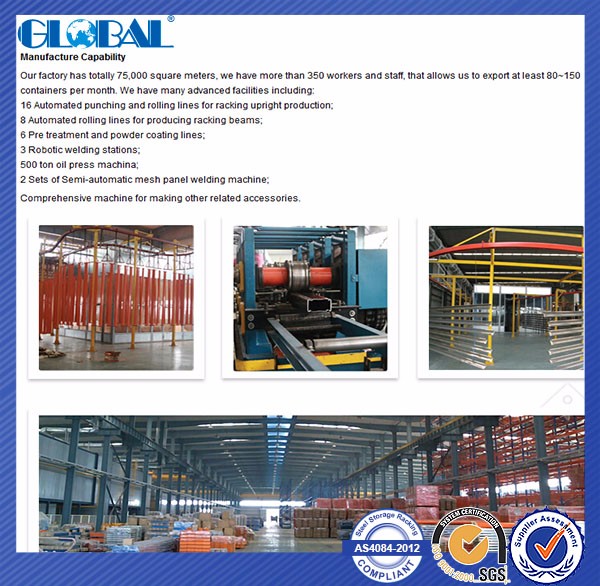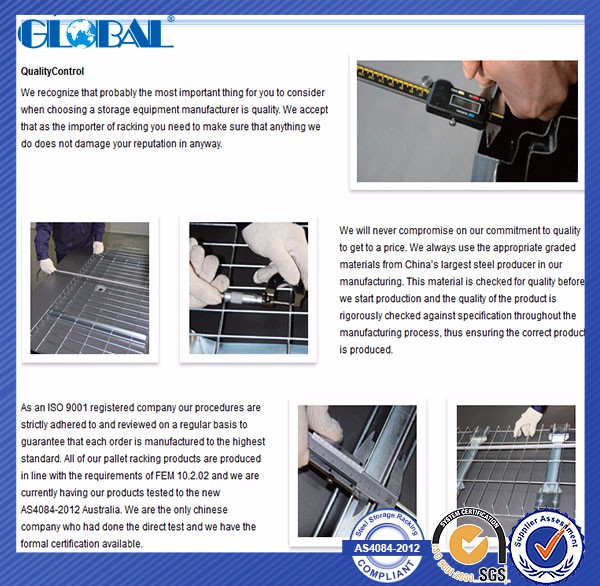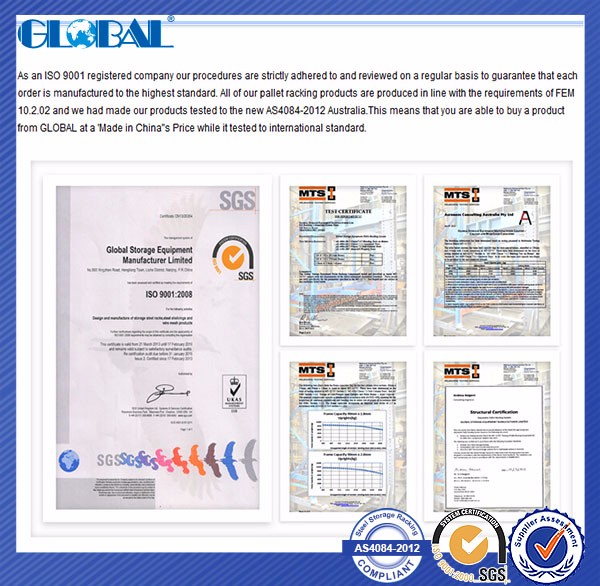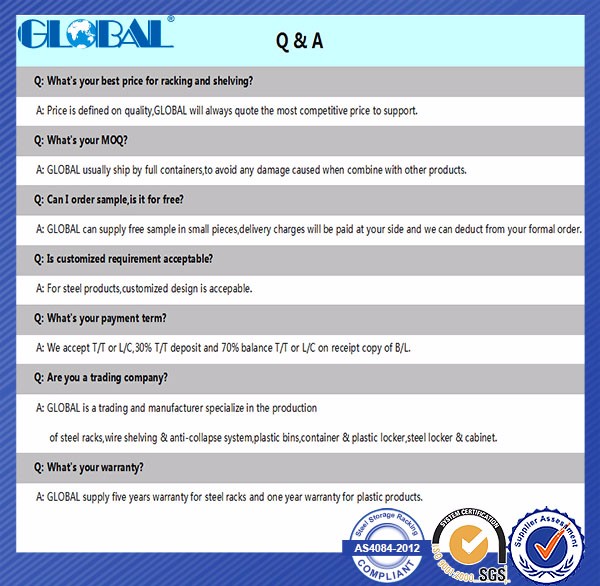 Product Categories : Racking & Shelving > Drive in Pallet Racking