Movable Arm Type Safety Light Medium Duty Cantilever Racking
Product Description
CANTILEVER RACKING
Cantilever Racking is a system that is optimal for the storage of long and bulky materials as no structural part of the system interferers with the handling of your product.
GLOBAL's superior designs provide direct access to the storage unit and the easy adjustment and reconfiguration of the height of the load level due to the column to base bolt system making this system the most versatile allowing for growth and change.
The GLOBAL Cantilever system has an extensive range of arm and base combinations to suit all types of applications.
Applications
Cantilever racking is recognised as the most efficient warehouse solution for the storage of:
Aluminium
Automotive industry products
Awnings, doors and frames
Bulky I tems
Frames and trusses
Furniture
Hardware
Insulation
Plasterboard
Pipes and tubes
Steel
Timber
Windows and doors
Ideal for storing bulky or unusual length configurations in packs or unpalatised, clear span Cantilever Racking provides easy accessibility and support of you're your product warehousing needs.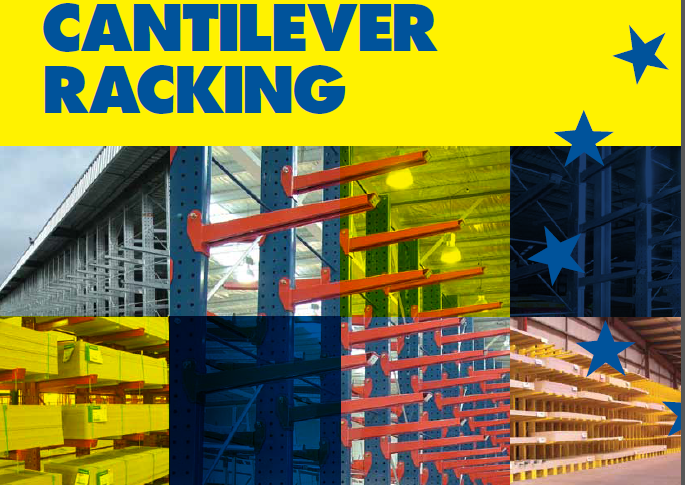 Options
•Unilateral or Bilateral sided loading
•Combined bilateral loading
•Balanced load distribution
•Indoor or Outdoor use – powder coated or hot dipped galvanized
• Colour matched to your businesses corporate colours
• Pivot arm technology
Features
• Easy access to product for efficient supply chain management
•Reduces possible damage to stored goods
•Engineered to capacity holding
•Column to base bolt system that allows for maximum flexibility
• The highest quality of steel and hardware components
•Finished with an anti-corrosive epoxy paint through a 5-stage treatment process that guarantees a perfect finish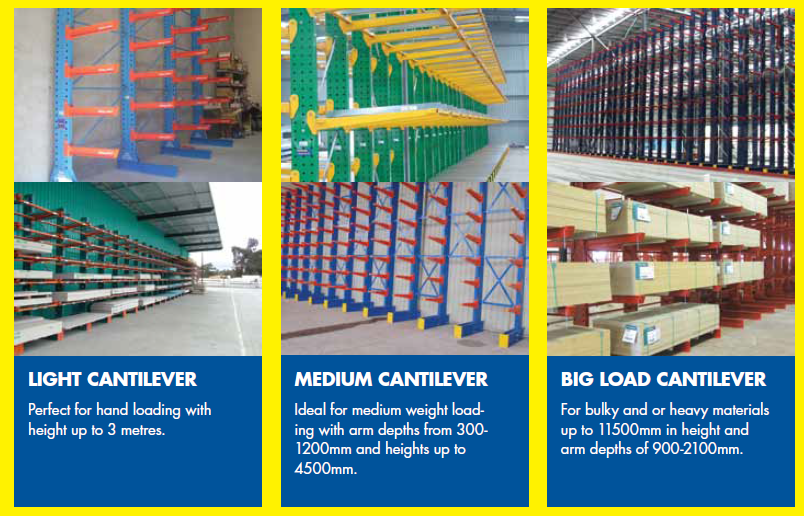 Design & Installation
GLOBAL engineers will design the most cost effective cantilever storage options to any client specification.The calculation for the projects are made through the Finite Element Method (FEM)
with Cosmos Geostar software program, meeting the security coefficient about usage load, definition and resistance. Manufactured overseas to European engineering standards and designs, using the highest quality tensile steel, GLOBAL's racking solutions are made in compliance to Australian Standards 4084-2012 and the Federation of  European Manufactures guide to meet all world class standards and specification requirements.
Damage Prevention through innovative technology
Cantilever Racking solutions can offer businesses easy access to products and efficient supply chain management, reducing possible damage to stored goods.
GLOBAL's pivot arm technology provides a preventative measure against structural or product damage.
Safety
Designed to withstand the heaviest of work cycles using high strength carbon steel and tested for strength and safety using the latest Finite Element Method of software and tools.
TECHNOLOGY
The GLOBAL Cantilever system is formed by columns anchored into the ground with cantilevered arms, adjustable in height and able to pivot. I t enables the system to store loads of different dimensions unlike conventional systems. The GLOBAL Cantilever racking system is designed as an independent element from the existing building, without any stress or pressure to the original structure and avoiding foundation diggings. The GLOBAL system also allows for complete dismantle and adjustability thanks to the bolted (not welded) joint structure giving your business complete flexibility.
System Options
There are multiple options of systems and sizes of Cantilever to absorb adjustable levels of height and to manage volumetric changes of the load.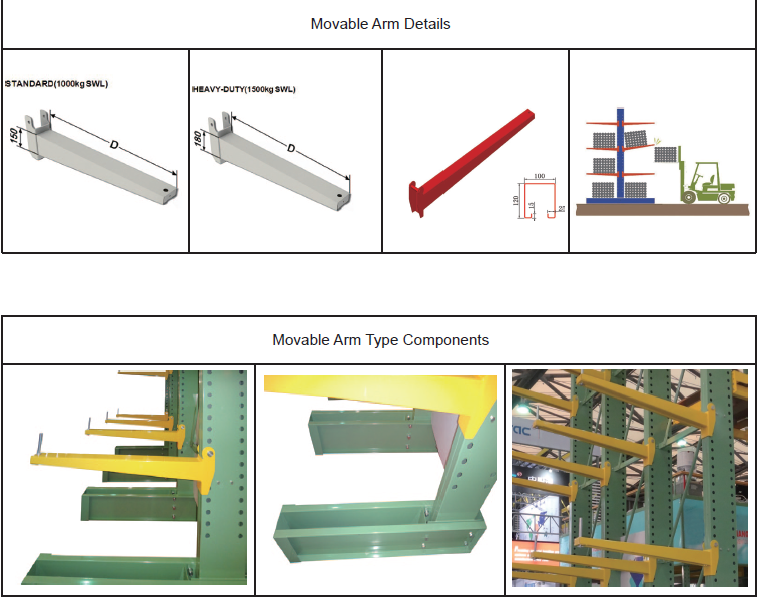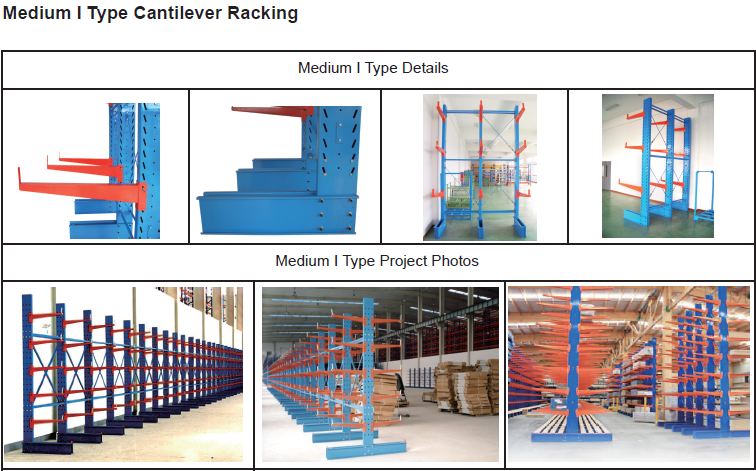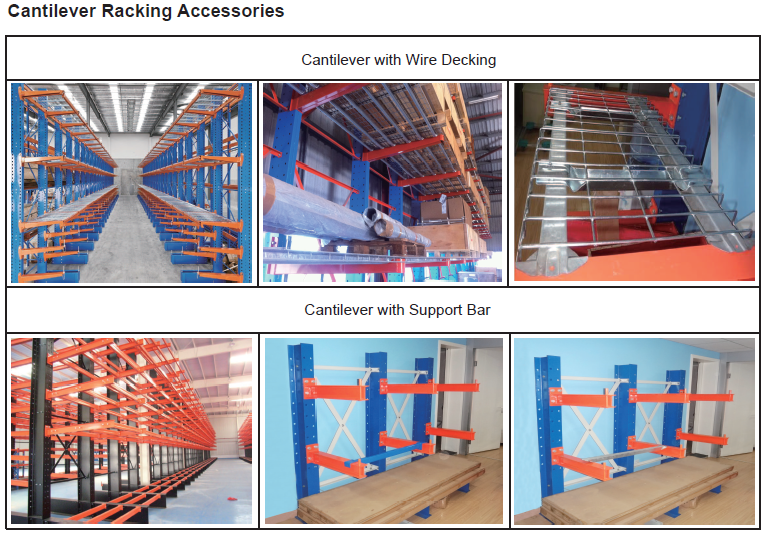 Production Capacity
Our factory has totally 50,000 square meters, we have more than 200 workers and staff, that allows us to export at least 60-80 containers per month. We have many advanced facilities including:
16 Automated punching and rolling lines for racking upright production;
8 Automated rolling lines for producing racking beams;
6 Pre treatment and powder coating lines;
3 Robotic welding stations;
3 Wire Decking automatic welding station;
More than 20 punching machines...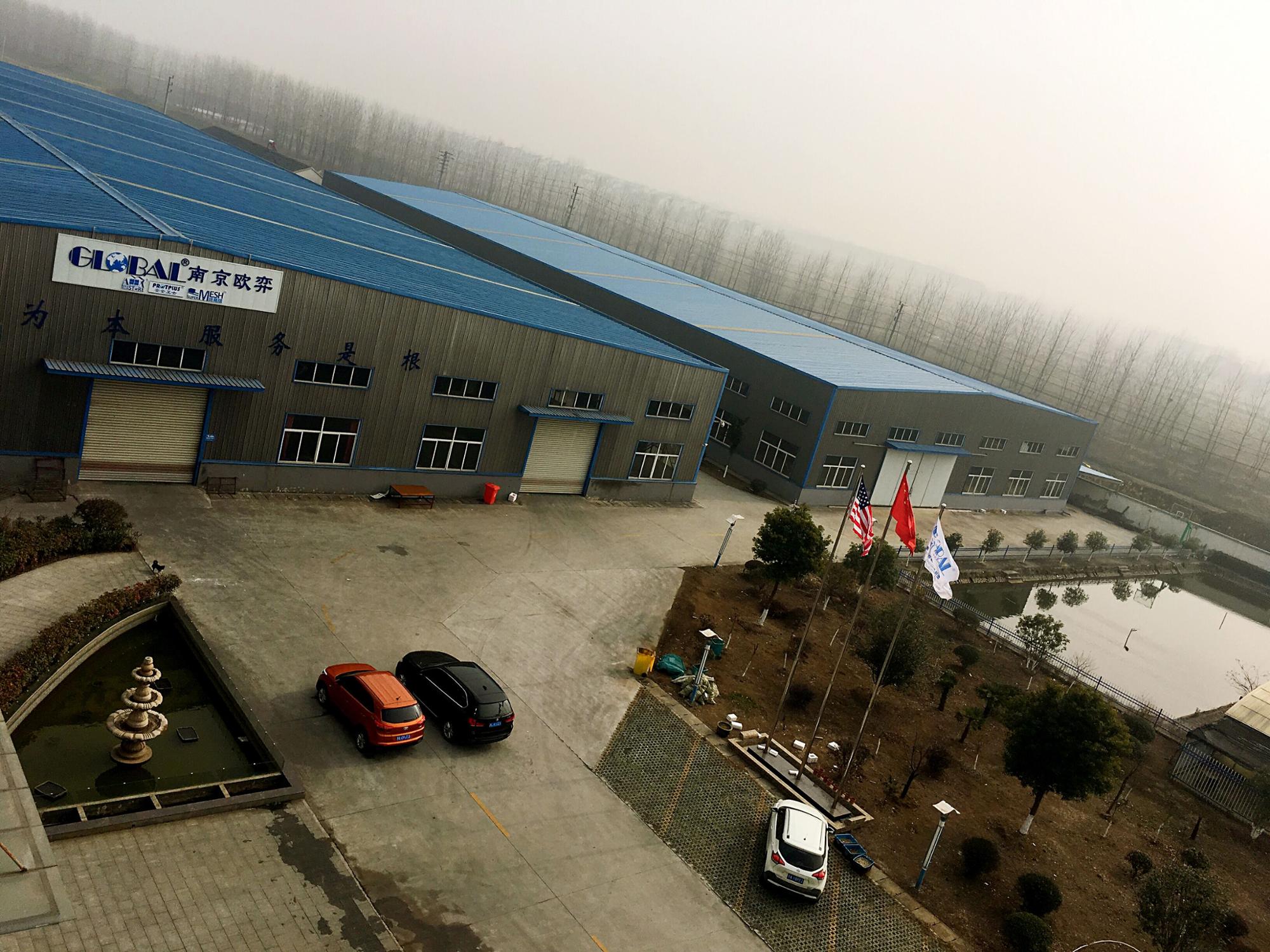 Secure Pacakge
We know the importance of this and a little time and money spent here in China saves you costs and delays when our products arrive. We work with you from the beginning on identifying potential issues with weight restrictions and local customs to ensure that your products reach you in good condition and without delay.

All our products are protected from damage in transit with the environment in mind. The majority of our packaging is from recycled sources and is there to make sure the goods arrive safely with as little damage to the environment as possible.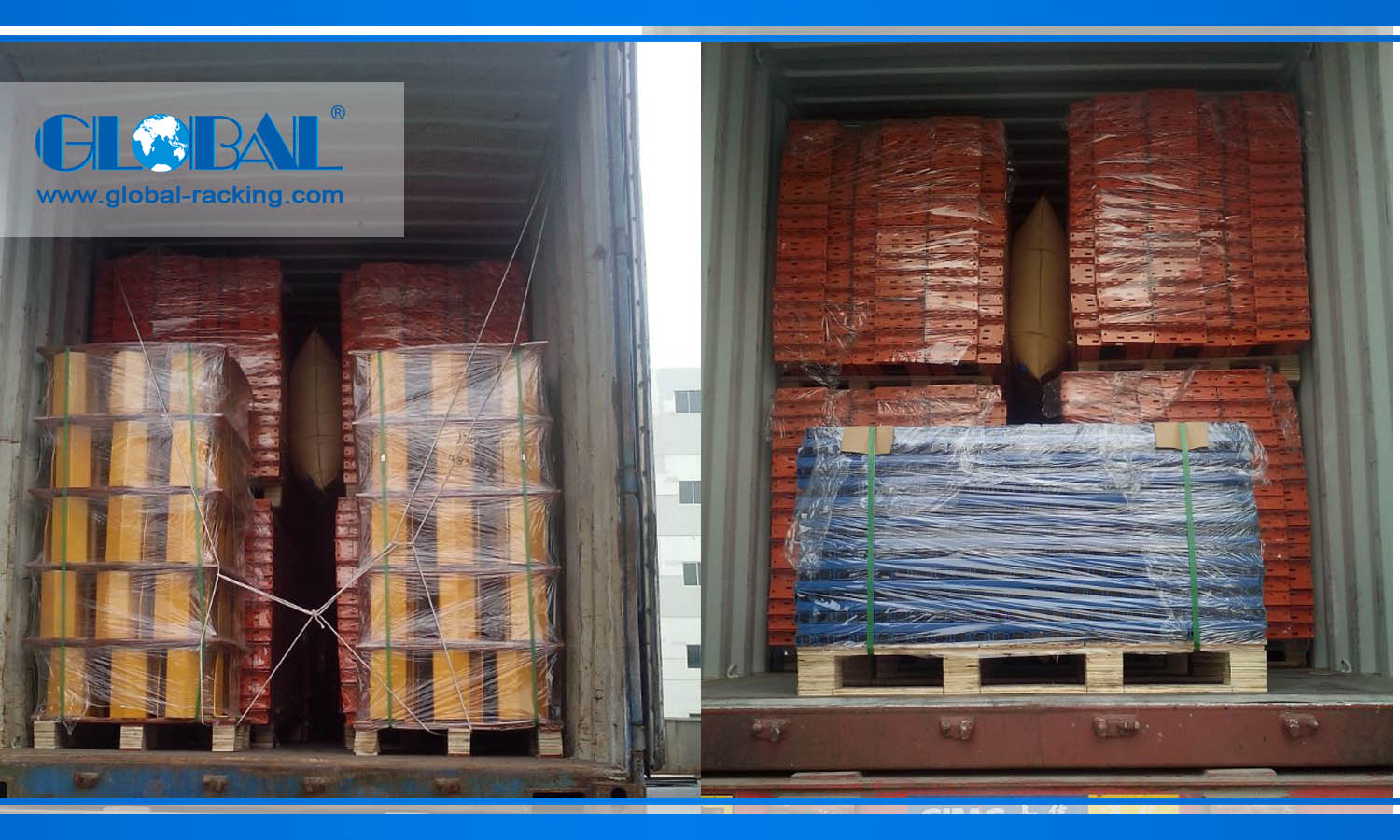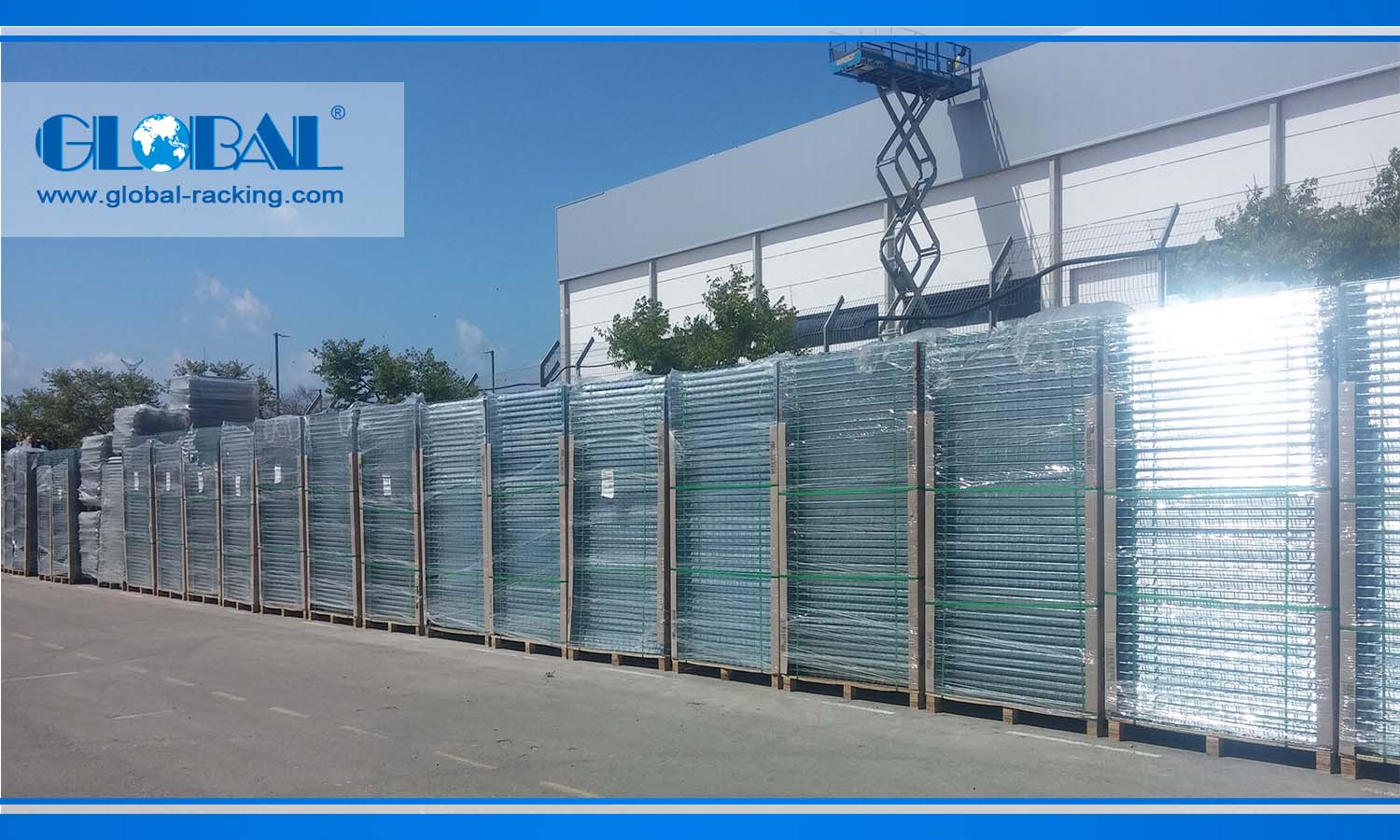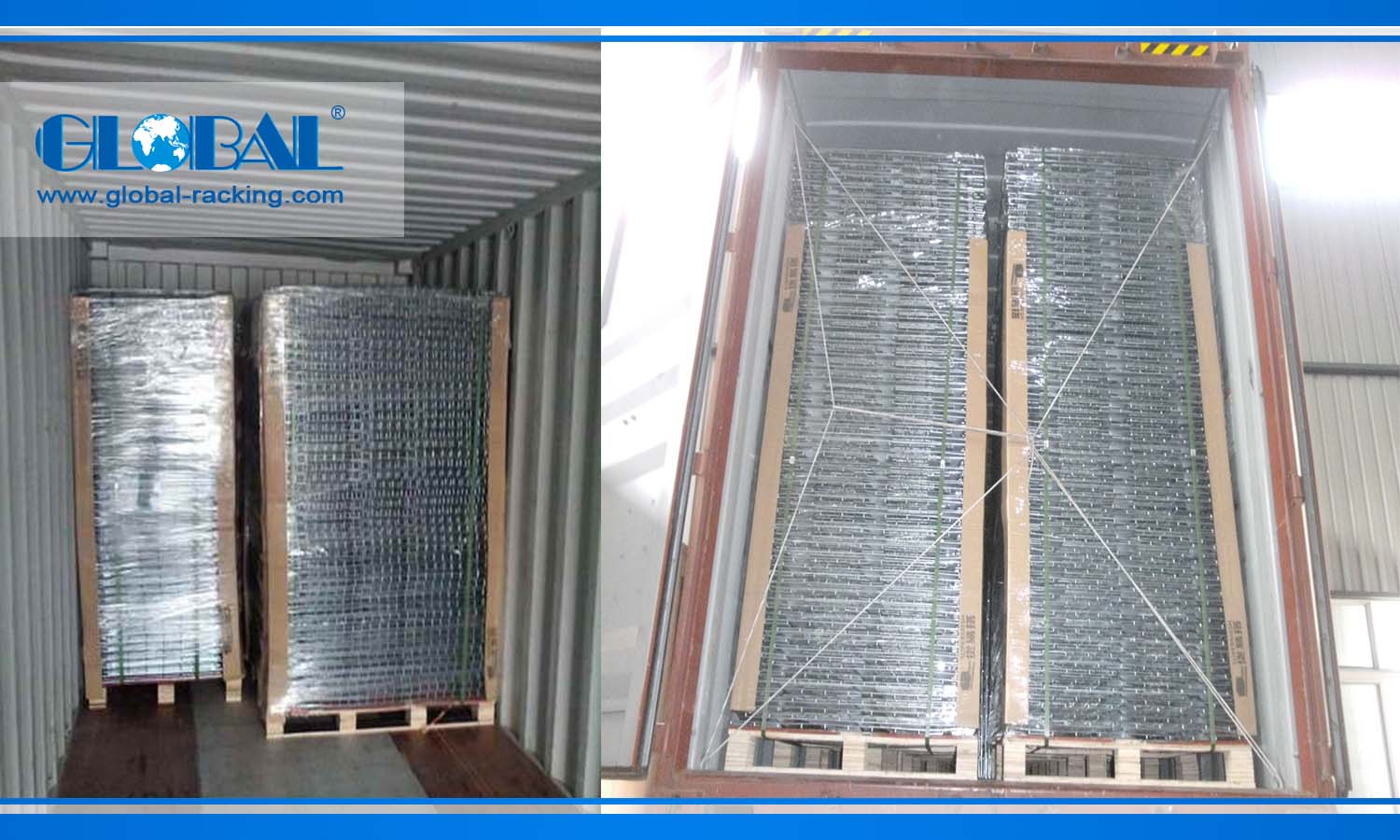 Product Categories : Racking & Shelving > Cantilever Racks